Detroit native Kash Doll has decided to surprise her fans with a special delivery on her birthday. The rapper releases new mixtape, Brat Mail.
Kash started taking music seriously while working in the strip club as an exotic dancer. "I never really danced, Kash Doll tells The Fader. "I used to walk across the stage rapping songs, and they used to just throw me all the money." She started gaining a buzz from her well-received single covering AV's "Run Me My Money" and her 2015 mixtape, Keisha vs. Kash Doll. The next year, Drake slid in her DM to ask if she would like to perform at his Detroit stop on his Summer Sixteen tour. And Of course, she said yes. Her 2017 smash hit, "For Everybody" is one of my favorite tracks by the rapper. Inspired by Hype Williams' film, Belly, Kash raps from a side chick and wife's point of view which racked up over 10 million views via Youtube.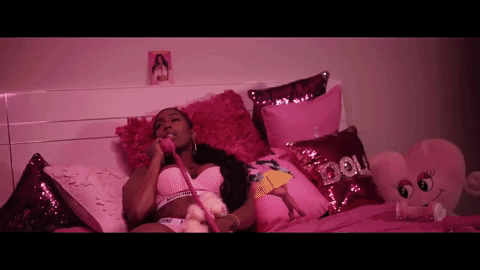 The nine-track project features guest appearances from Natasha Mosley and Scrilla. Known for making boss moves and flaunting it in her lyrics, Kash reminds us why she's up next up in the game. "My neck froze, it's all ice/Put a ring on it, and name it Mr. Nice/His credit score 800, call him Mr. Right," she raps on "Dancin."
Her fans, which she calls "Bratz" couldn't be more thrilled about new music by Kash.
"Today is not only special because of my birthday, but it's the day my father passed," says Kash Doll. "Brat Mail is a collection of songs I've teased on my socials that my Bratz have been waiting for.
Listen to Brat Mail below.
https://geo.itunes.apple.com/us/album/brat-mail-mixtape/1357862225?app=music&at=1000lvbZ
"For Everybody" video.